HUSSARS TO CARRY ON DREAMING WITH ITALIAN STARS' VISIT
Editor, WorldSeriesBoxing
2013-03-22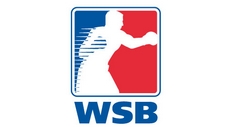 Putting face-to-face newcomers Hussars Poland and league's pioneer Dolce & Gabbana Italia Thunder, this World Series of Boxing (WSB) quarter-final looks like a clash of extremes. But despite the difference of experience, the Polish want to delight their fans at the Hala Osir of Zawiercie this Saturday 23 March (18:00 local time). Considering the danger, the defending Champions have brought an extremely strong line-up.

Opening the evening at Bantamweight (50-54kg), Hussars Poland southpaw Mateusz Mazik as so far won all of his first three contests. However this time around, he will have to deal with an experienced Beijing 2008 bronze medallist Vincenzo Picardi, who has recorded seven wins and two losses since 2010. Mazik will try to control the bout from the first seconds, knowing that his opponent's tactical skills are multiple. The local boxer will surely need to be at his best if he wants to see his arm raised at the end of the fifth round.

Even if Polish Lightweight (57-61kg) Adil Aslanov had the opportunity to always fight at home, the 21-year-old has only won two of his four outings. Always trying to find the best moments to land some quick attacks, Aslanov lost to Azeri Magomedali Ukayev in Week 10 but ensures he is now ready for the knockout stage. His rival this Saturday will be Serbian Branimir Stankovic, who shows a 3-1 record in Season III, and will try to impose the rhythm all the way till the final gong.

Hussars' poster-boy and best boxer, Middleweight (68-73kg) Tomasz Jablonski is also unbeaten in WSB (3-0). But he is now offered a real test in the shape of Frenchman Michel Tavares, 16 contests in three seasons in the league. If the Italia Thunder southpaw has lost five times, it was always against top fighters such as Sergiy Derevyanchenko (twice), Khaybula Musalov, Fred Evans and Ivan Golub. As much as his heavy punches are famous, Jablonski's footwork could be the secret weapon.

"Physically I feel very well prepared, in a very good shape", said Jablonski. "Mentally I am getting there, I will be ready on Saturday. Be sure of that".

Another tough fight is scheduled at Light Heavyweight (80-85kg) with Poland's Mateusz Tryc facing one of the league's star, Abdelhafid Benchabla. The Algerian flag bearer at the London 2012 Olympic Games opening ceremony has already competed 17 times the past three years in WSB for 14 wins and three losses. His style and tactics are known to be even more powerful and efficient in pro-style than AIBA Open Boxing (AOB).

Hussars Poland's last proud member this night will be Heavyweight (91+kg) Mateusz Malujda, an orthodox fighter who has secured his first victory in Week 8 against Argentina Condors Facundo César Ghiglione. His challenger will be WSB debutant Emanuele Leo. This however doesn't mean that the bout will be unbalanced since the Italian is back from the pro ranks with a record of 7-0. The new Thunder being taller than the Pole, a clear physical advantage could be on his side.