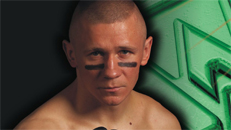 Rafał Jackiewicz (36-8-1, 18 KO) of Poland, will challenge IBF welterweight champion Jan Zaveck (29-1, 17 KOs) of Slovenia. Jackiewicz is mandatory challenger. Bout will happen on September 4th in Slovenia's capital.
The bout will be a rematch of their first encounter in 2008 where Jackiewicz won a split decision in Poland.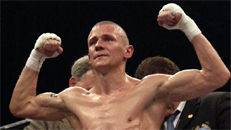 Polish welterweight Rafał Jackiewicz (35-8-1, 18 KO) beat Delvin Rodriguez (24-4-2, 14 KO) in the final IBF eliminator which took place in Ełk, Poland. The stiff and exciting fight finished with an unanimous decision: 117:116, 114:112, 115:112.
In general, the first two rounds elapsed to Pole's dictation. The bout became more equalized in the next two. However, it seemed to be certain that Jackiewicz is in full control of the fight when he wobbled the Dominican rival during the fifth one. Unexpectedly, Rodriguez managed to knock the Pole down owing to series of punches started with a powerful straight right. An experienced boxing referee, Eddie Cotton, kept calm and decided to carry on the battle. Polish welterweight luckily survived the sixth bout but succeeded to pull himself together and even slightly prevail in the seventh one. Futher part of the encounter turned out to be very equalized. Neither Jackiewicz nor Rodriguez was able to gain serious advantage. Consequently, it is no wonder that the final score may look quite controversially for Rodriguez fans.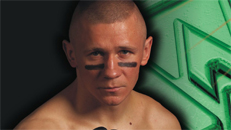 On 27 November, Rafał "Braveheart" Jackiewicz (34-8-1, 18KO) will fight a bout against Delvin Rodriguez (24-3-2, 14KO) in an official IBF Welterweight Title eliminator. The encounter, scheduled for 12 rounds, will take place in Ełk (Poland) and will be promoted by Bullit Knockout Promotions in association with Joe DeGuardia's Star Boxing.
32-year-old Jackiewicz seem to be convinced that not only the win in the next bout belongs to him, but also the IBF title in the nearest future.
- "I feel like I am the world champion" – the Polish welterweight speaks. "To be honest, I suspected that before I take on Hltashwayo, he will have his belt lost in an unification fight against one of American champions as Mosley or Cotto. I know where's the limit of my means so I know that I would have minimal chances fighting with them. Rodriguez and Hlatshwayo is a perfect scheme for me. Obviously, I don't disregard them but I'm sure I'll defeat this opponents." – explains Jackiewicz who expresses his respect for the Dominican rival. "Rodriguez is the best boxer I've ever fought. Our skills are similar but thanks to my strong determination I'll defeat him".