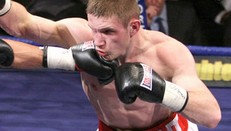 This coming Friday, after nearly a six-month layoff, one of the most talented Polish boxers, Grzegorz Proksa (20-0, 13 KO) will fight again. "Super G" will face off agains a Latvian journeyman, Alex Spitko (7-26, 5 KO). The bout's duration has not been set until after Proksa's physical exam happening tomorrow. Grzegorz still complains about pain in his bicep. The bout is most likely to be a 4 or 6 rounder.
- I've had a long layoff and I have to keep fighting to keep my ranking - stated Proksa, who is ranked as the number 5 middleweight in Europe.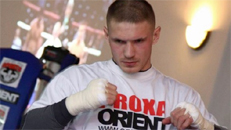 A 25-year-old Pole, Grzegorz Proksa (20-0, 13 KO) defeated Tyan Booth (11-6-1, 2 KO) in a bout for the vacant EBU-EU (European Union) middleweight belt which took place at York Hall, London. The Polish prospect finished the contest by dealing several devastating liver punches in the fifth round. Thus, the "Super G" became the first Pole who managed to win an EBU-EU title.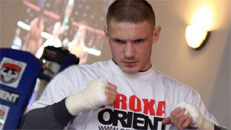 Undefeated Polish prospect Grzegorz Proksa (19-0, 12 KO) will come face-to-face against 29 years old British Marcus Portman (20-7-2, 3 KO) on Februarry 12 in York Hall (Bethnal Green), London. The winner of the fight will gain EBU-EU middleweight belt, currently vacant in connection with the decision of the previous champion - Affif Belghecham (19-4-1, 4 KO).
Proksa is preparing to the bout with his coach and friend Ian Johnson in Great Britain.The sparringparners of "Super G" are, among others, a recent pretender to Commonwealth (British Empire) middleweight title Danny Butler (18-3, 3 KO) and unbeaten Martin Robins (5-0, 0 KO). The fighters conduct their sparrings in Bristol. The local gym was one of the first in the glorious career of Lennox Lewis.
- I've been training for two months so I believe that will come into the ring in the best possible fit – said '84 born Proksa who seems to be a strong favourite of the upcoming bout.