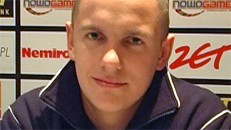 22-year-old heavyweight Andrzej Wawrzyk (17-0, 10 KO) remains unbeaten after the 8-round battle against Harvey Jolly (10-13, 5 KO). The fight which took place at UIC Pavilion in Chicago was his first performance in America and finished with unanimous decision. Scores were: 79-73, 79-73 and 78-74.

Despite the defeat, '76 born Jolly gave an important lesson of American boxing to the still unexperienced Pole. "Candy Man", whose weight was only 220 lbs (92 kg), turned out to be very inconvenient and managed to floor Wawrzyk in the fourth round with a powerful right. Fortunately, Polish prospect immediately pulled himself together and seemed to control the course of events. During the whole contest, Wawrzyk was pointing the American with straight left which made it possible to win clearly via scorecards. When Jolly started losing his strenght in the seventh round, Wawrzyk truly dominated the clash, hitting him effectively time after time. In the final bout, the Pole was close to finish "Candy Man" bombarding him with series of punches in the corner but the 33-year old opponent survived skilfully.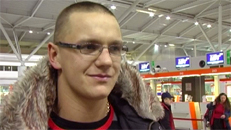 Undefeated heavyweight, Andrzej Wawrzyk (16-0, 10 KO), considered by numerous boxing experts as the successor of Andrew Golota will fight for the first time in the United States on January 29 th. The rival of the Polish prospect will be a 33-year-old American, Harvey Jolly (10-12-1, 5 KO). The bout will take place at UIC Pavilion in Chicago.

'87 born Wawrzyk is a current WBC Youth heavyweight title holder. He is 6'5'' (195 cm) tall and weighs about 230 lbs (105 kg). On December 18 th, the Polish prospect outpointed a silver medallist of the 2001 World Amateur Boxing Championships - Alexey Mazikin (13-4-2, 3 KO). As an amateur, at the junior age, Wawrzyk won EU super heavyweight title in 2006.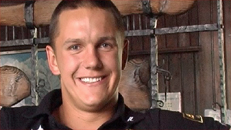 According to the information gained by BOKSER.ORG editorial staff, the next "Wojak Boxing Night" scheduled on 18 December in Łódź (Poland) acquired a new interesting event. A promising Polish heavyweight, Andrzej Wawrzyk (15-0, 10 KO) will try to beat 29-year-old Ukrainian Taras Bidenko (26-4, 12 KO).
It would be definitely the most difficult challenge for '87 born Wawrzyk in his career. Taras Bidenko can boast defeating a few noted fighters such as Julius Francis, Alex Mazikin, Michael Sprott. In 2002, the Ukrainian controversially lost to Nikolay Valuev. It's worth adding that until recently, in May, Bidenko was occupying the second place in WBA ranking.